About Us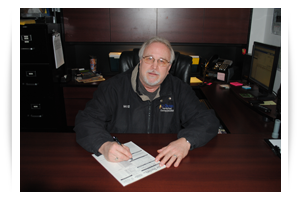 Air Ductors is a small locally owned business with deep ties to the community. We grew up in Western Washington and continue to make this our home today. We provide our neighbors with the best service for air duct, furnace and dryer vent cleaning along with overall maintenance, repairs and replacement services.
Founded in 2001, Air Ductors has provided, and continues to offer unmatched customer satisfaction in duct cleaning and related services in Snohomish and King Counties. We also sell, warranty, service, maintain and professionally install some of the best top brands for Furnace ACs, Heat Pumps, burners and heat exchangers among others with a 5% price guarantee. We also have the best labor warranty in the business.
Although we let our work speak for us, here are some of the reasons why you should choose us.
Attention to detail
Our Philosophy is to pay attention to the smallest of details and provide our customers with the highest quality service.
We are certified Professionals
We combine state of the art equipment with well trained, honest and background checked employees with over 15 years in the HVAC industry. This ensures that you don't need to worry about the people you welcome into your home- especially at times when you're not at home during ongoing cleaning work.
Integrity is important to us
At Air Ductors, we believe that integrity and trust has to be built as it offers the most value that cannot be measured. We live by this philosophy on a day to day basis as we perform our services. Integrity as a virtue is not only in how we treat each project, but how we also treat our employees and customers.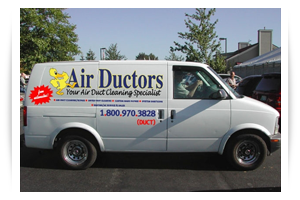 We are licensed to work in your home
As a business, Air Ductors is fully licensed, bonded and insured to work in your home. Our license number is # AIRDUD1932N- open for your viewing. Our bond allows you to make claim on an error or omission coming from the responsibilities you entrust us to deliver in your home. All the work we deliver is also properly insured. You can sleep easy knowing that we have done enough on our part to ensure that your property and home is safeguarded not just by our word, but by deed through the insurance policy and bond.
We are very open
Air Ductors has a customer centric business strategy that worked for years.  We focus on delivering high quality work that speaks for itself, while also making it easy for customers to choose us. We have happy customers who have used us, and they can vouch for us. You can see the entire past customer testimonials we have on our website. Also remember to check us out on BBB, Yelp, Angies List or The Home Advisors web sites to be sure we deliver what we promise.
Our guarantees
Some of the things customers can benefit by choosing to work with us include the lower prices we charge for high quality work. We ensure that our customers get the service they want, and many times, with what they need for a reasonable price. We also guarantee fast response to inquiries and emergency needs. You will not have to wait long before we come to your aid.
We also sell, warranty, service, maintain and professionally install the top brands with a 5% price guarantee, with the best labor warranty in the business. You can also rely on our free advice when you're looking to buy high quality supplies. We know what works and what cannot, hence able to give the best advice.
Hard work defines us
We ensure that customers can find us whenever they're look for us. We are open Monday through Friday; from 7am to 4pm. On Saturday, we are open from 8am till 12pm.
Give us a call today to arrange for an appointment.