Furnace AC and Heat Pump Sales
We sell, warranty, service, maintain and professionally install the top brands with a 5% price guarantee, with the best labor warranty in the business.
Choosing a new furnace? Some things to look for: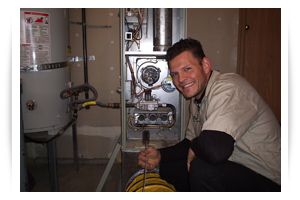 The better the furnace the longer it will last and in general the better efficiency rating.
A 2 stage furnace that runs on standard BTU output or reduced BTU output depending upon outside air temperature. Multi-stage furnaces can save on gas over single stage furnaces.
Variable speed blowers that can change speed depending upon heat load and help even out room temperatures and fill in cold spots better than a standard 4 speed blower
Integrated draft blower control to stop sending heated home air out the vents when the burner is off.
Electronic ignitions that eliminate the wasted heat from a pilot light.
Vent blockage detection that improves safety by shutting down the system if waste gases are blocked from exiting your home.
High energy star rating to reduce the overall cost of running your new furnace.
Corrosion resistant heat exchangers to reduce wear and deterioration.
Direct drive blowers to eliminate belt wear and reduce energy costs.
Insulated blower compartments to reduce noise transmissions.
Warranty: We offer the best warranty in the business.
WHY CHOOSE US ?
Because we are independent we maintain and sell a wide variety of equipment. We know what works and what doesn't. We can help you get the right equipment to fit your needs and budget. We will go over and above for our customers on price guarantee, reliability and service.